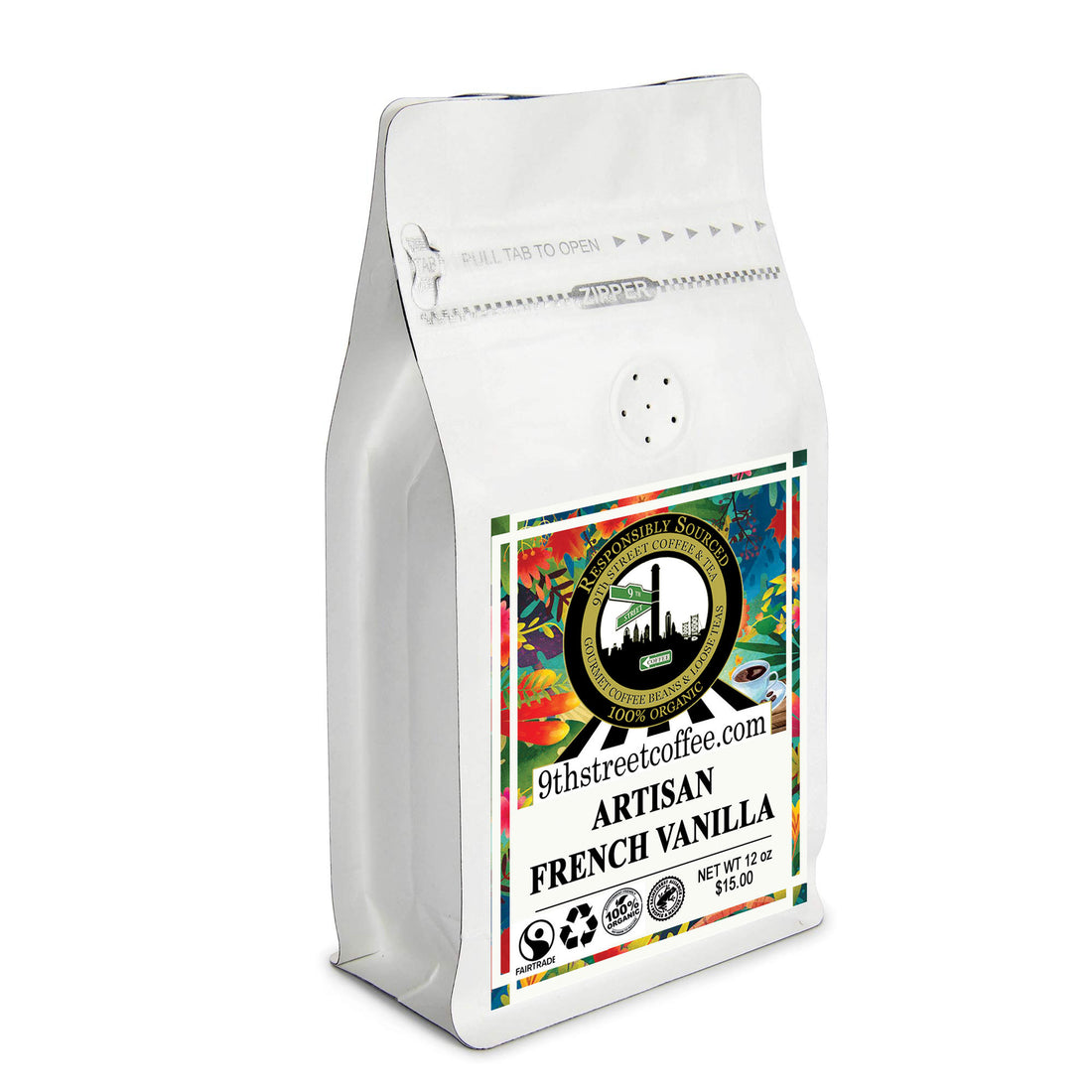 Organic French Vanilla Artisan Coffee
9th St. ARTISAN FRENCH VANILLA COFFEE
 100% Organic French Vanilla Coffee is a traditional favorite. The bold sweet taste of French style Vanilla bean oil infused within each Colombian Excelso coffee bean deftly balances the dark, earhty coffee with lighter tones.
9th Street Coffee
ORGANIC, FAIR TRADE & RESPONSIBLY SOURCED
100% Organic & Responsibly Sourced Coffee Beans & Teas are more than just a slogan. We are proud to align ourselves with such environmentally conscious organization such as, The UNDP Africa Project, The Latin American Coffee Growers Cooperative, The Malawi Women's Farming Program and The Royal Indian Tiger Reserve Project. 9th Street's partnership with these and other non-profit groups allows us the unique opportunity to provide a high quality, great tasting unique line of products, but more importantly, it helps enhance the lives of those who work so hard to bring it to us.
Questions? email us at info@9thstreetcoffee.com