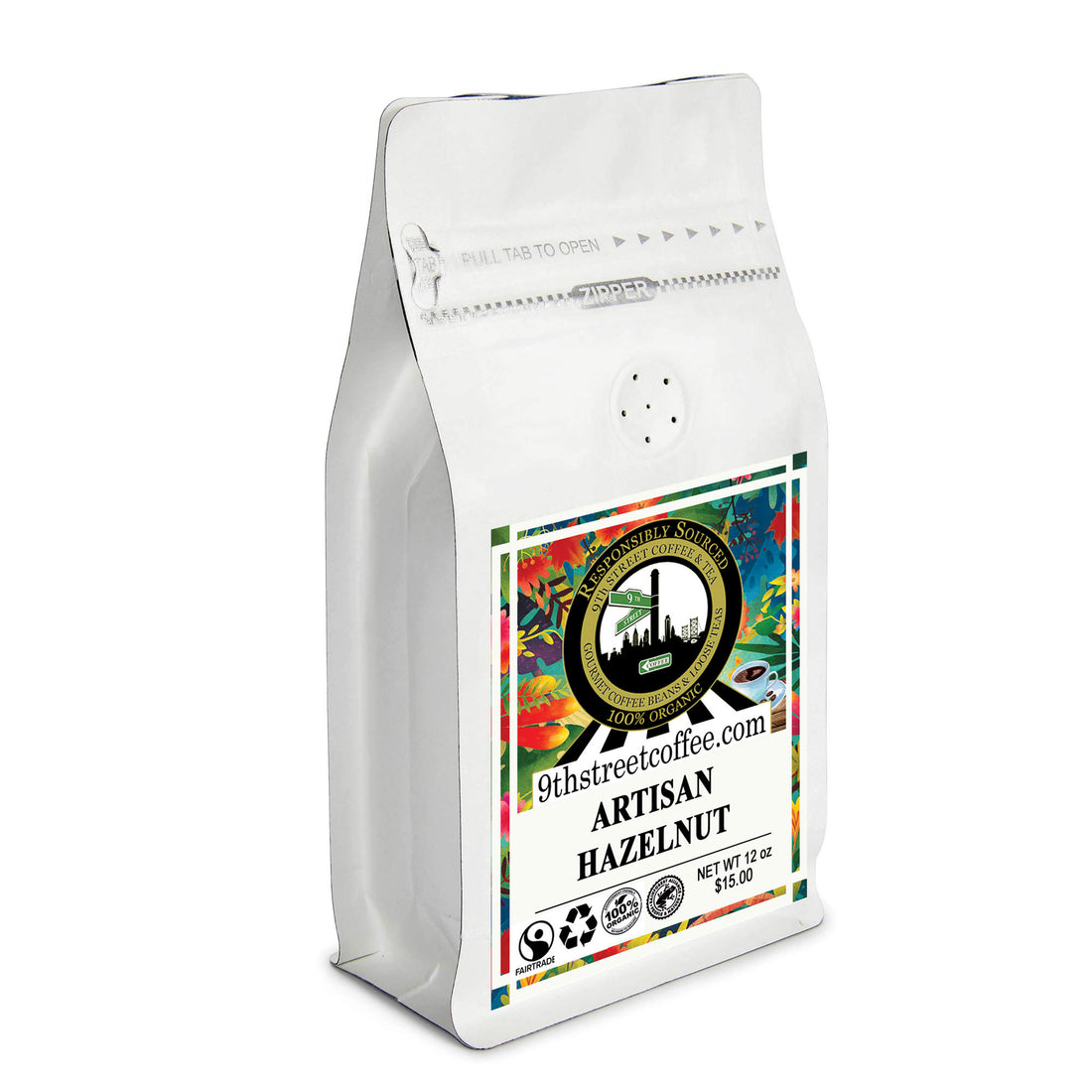 Organic Hazelnut Artisan Coffee
From decadent desserts to delightful liqueurs, hazelnuts appear across a host of delectable treats. In this grand tradition, 9th Street Coffee offers our warm and enticing Hazelnut coffee. The sweet rich aroma and taste of our Hazelnut coffee stands as a drinkable dessert – perfect for after-dinner or before-office. We create our Hazelnut by allowing its high-quality Arabica coffee beans to soak in natural hazelnut flavors as the beans progress from bright cherries through to handsomely roasted. Crafted from our single-origin and organic beans, the silky brew offers a subtle sweetness that can be enjoyed black or tailored to your taste. Add milk or sugar to complement and enhance the rich flavor. 9th Street Coffee's Hazelnut is the perfect dessert-inspired companion for a relaxing weekend or workday commute.
Orders of 5 lbs or more require 2-3 days for processing
9th Street Coffee
ORGANIC, FAIR TRADE & RESPONSIBLY SOURCED
100% Organic & Responsibly Sourced Coffee Beans & Teas are more than just a slogan. We are proud to align ourselves with such environmentally conscious organization such as, The UNDP Africa Project, The Latin American Coffee Growers Cooperative, The Malawi Women's Farming Program and The Royal Indian Tiger Reserve Project. 9th Street's partnership with these and other non-profit groups allows us the unique opportunity to provide a high quality, great tasting unique line of products, but more importantly, it helps enhance the lives of those who work so hard to bring it to us.
Questions? email us at info@9thstreetcoffee.com