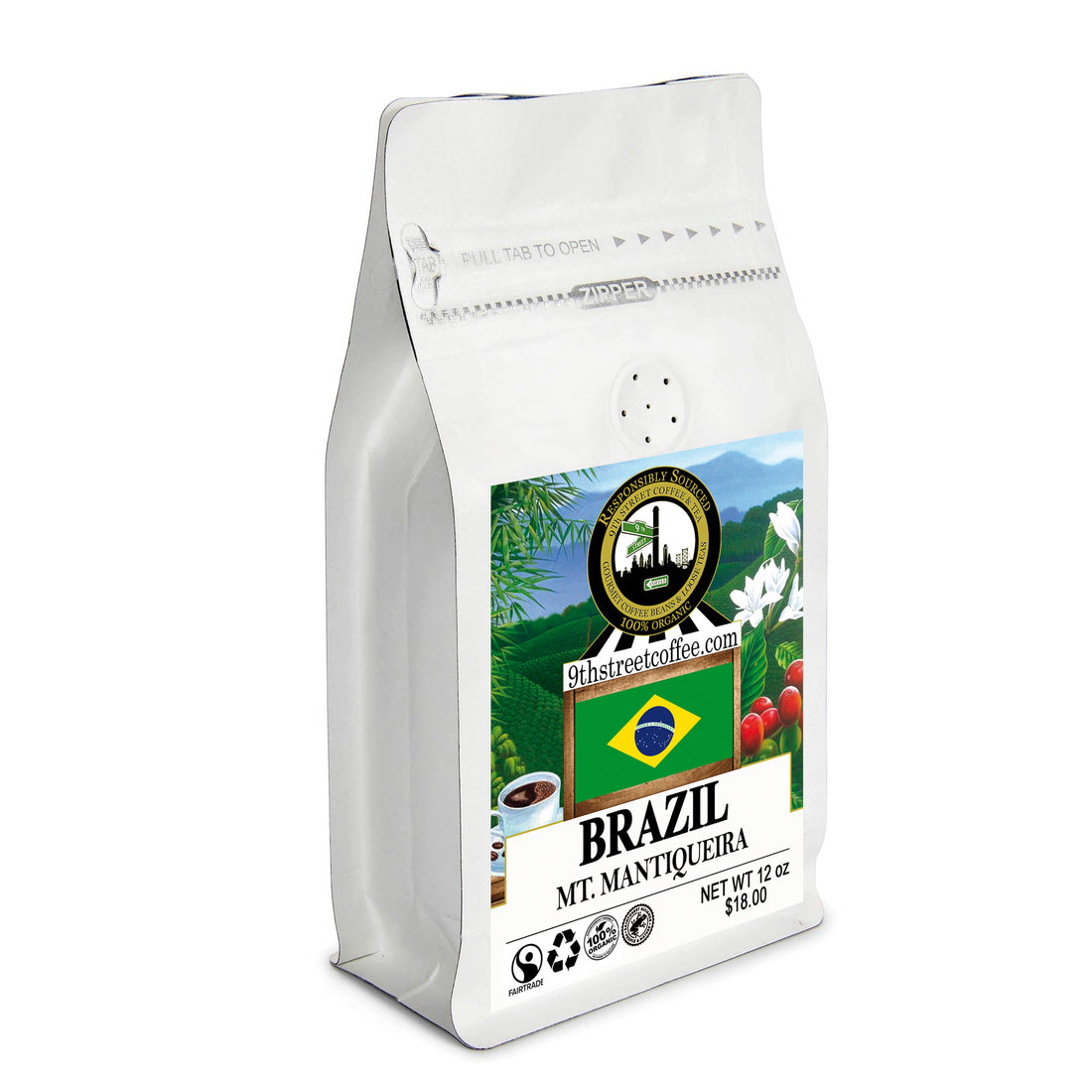 Organic Brazilian Mt. Mantiqueira Coffee
Take a journey to the distant southeast corner of San Paulo and immerse yourself in one of Brazil's greatest natural resources. Known regionally as Serra da Mantiqueira, this paradise hidden within lofty heights exists in a unique area of Atlantic forests, grasslands and rocky outcrops. This perfect combination of mountain climate and soil fertility yields one of the most flavorful varieties of tropical Arabica coffee beans. Featuring a strong earthy sweetness and smooth bold taste, our Mt. Mantiqueira medium roast is the sole definition of a "clean" tasting cup of coffee. This coffee is a great way to begin your day or power through your afternoon.
Roast Level: Medium/Dark
Caffeine Level: Medium Medium/High
Acidity Level:Low
Varietal: Arabica
Elevation: 3,900ft - 4,300ft above sea level
Accreditation: Certified Organic - Owner Operated - Single Origin - Single Plantation - Recycled/Biodegradable Packaging
Essence of rich soil and billowing mist with a sweet and simple aftertaste
Orders of 5 lbs or more require 2-3 days for processing
9th Street Coffee
ORGANIC, FAIR TRADE & RESPONSIBLY SOURCED
100% Organic & Responsibly Sourced Coffee Beans & Teas are more than just a slogan. We are proud to align ourselves with such environmentally conscious organization such as, The UNDP Africa Project, The Latin American Coffee Growers Cooperative, The Malawi Women's Farming Program and The Royal Indian Tiger Reserve Project. 9th Street's partnership with these and other non-profit groups allows us the unique opportunity to provide a high quality, great tasting unique line of products, but more importantly, it helps enhance the lives of those who work so hard to bring it to us.
Questions? email us at info@9thstreetcoffee.com