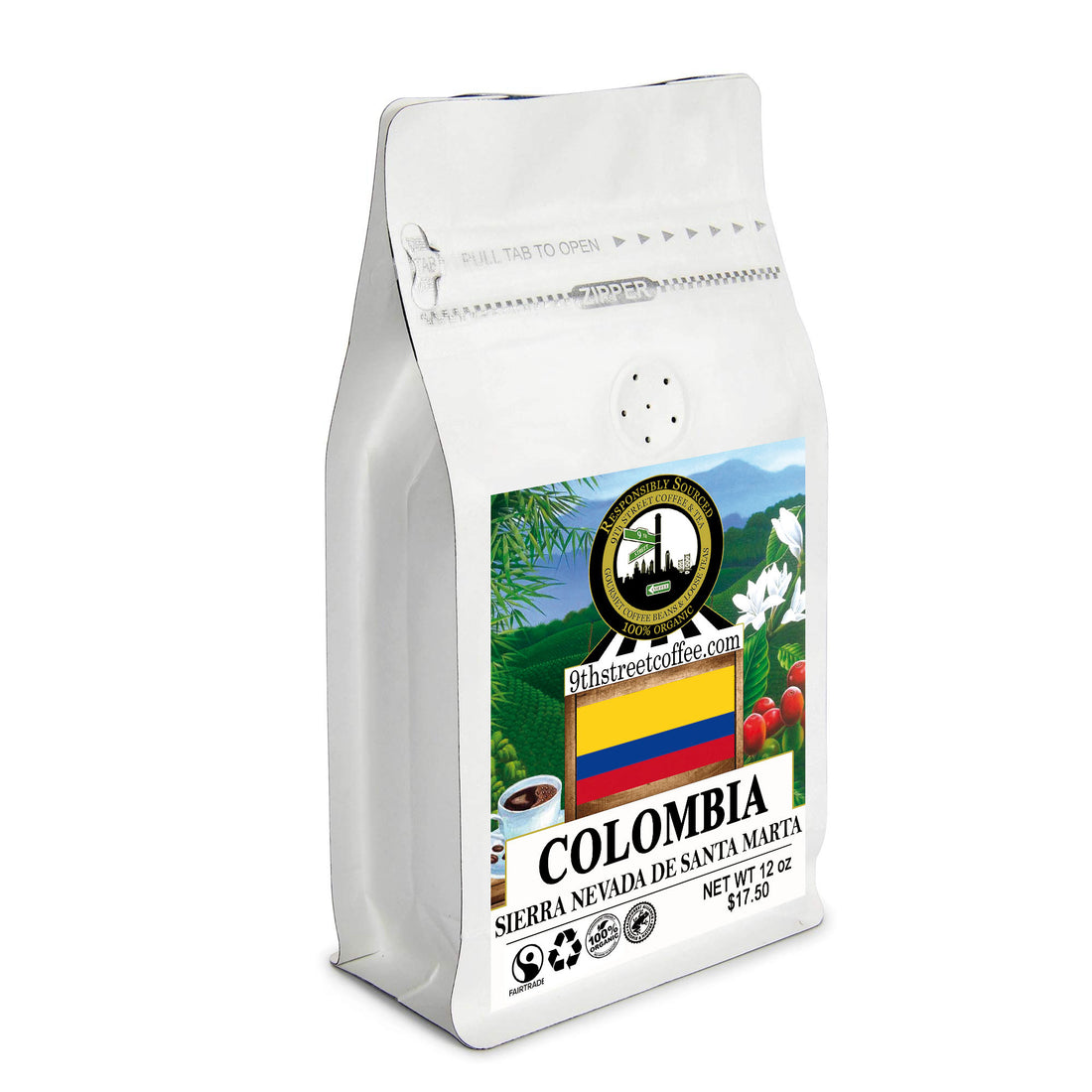 Organic Colombian Sierra Nevada de Santa Marta Coffee
When you think of Colombian Coffee the first area that comes to mind is Armenia close to the center of the country, however traveling North towards the Atlantic coast lies a snow capped mountainous peninsula named Sierra Nevada de Santa Marta. Imagine black sand beaches, rolling waves, soaring peaks and one of the most unique tasting shade-grown coffees in Latin America. Because of the rich volcanic soil, Sierra Nevada de Santa Marta features a bold strong earthy note with an essence of dark chocolate and toasted almonds. Even with such a strong flavor, Sierra Nevada de Santa Marta has a smooth low acid finish.
Roast Level: Full City p
Caffeine Level: Medium
Acidity Level: Medium - Medium/Low
Varietal: Arabica
Elevation: 3,500 - 5,500 ft above sea level
Region: Santa Marta
Accreditation: Certified Organic - Fair Trade - Single Origin - Single Plantation - Recycled/Biodegradable Packaging
Smooth roast with classic chocolate and buttery caramel character
Orders of 5 lbs or more require 2-3 days for processing
9th Street Coffee
ORGANIC, FAIR TRADE & RESPONSIBLY SOURCED
100% Organic & Responsibly Sourced Coffee Beans & Teas are more than just a slogan. We are proud to align ourselves with such environmentally conscious organization such as, The UNDP Africa Project, The Latin American Coffee Growers Cooperative, The Malawi Women's Farming Program and The Royal Indian Tiger Reserve Project. 9th Street's partnership with these and other non-profit groups allows us the unique opportunity to provide a high quality, great tasting unique line of products, but more importantly, it helps enhance the lives of those who work so hard to bring it to us.
Questions? email us at info@9thstreetcoffee.com