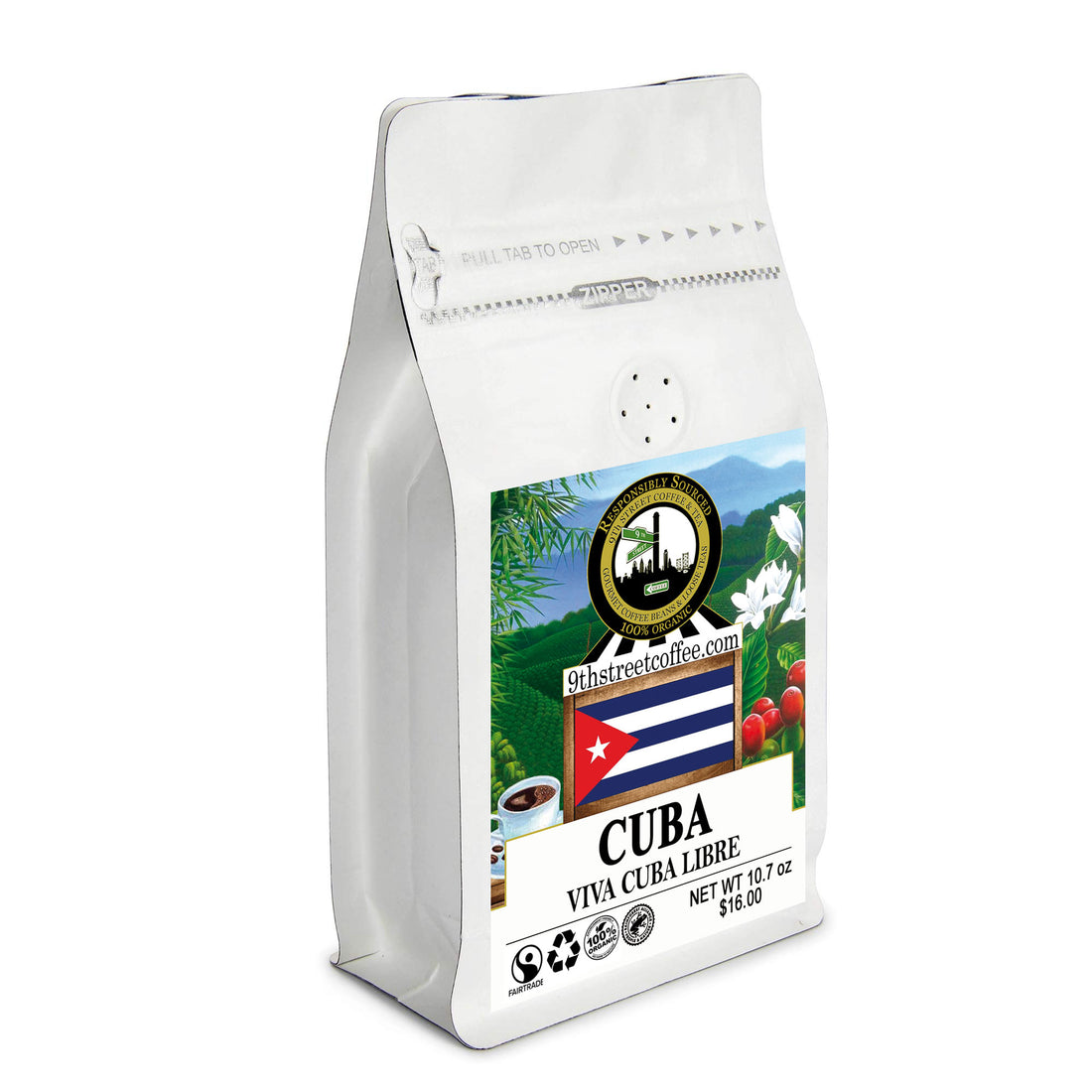 Organic Cuban Viva Cuba Libre Coffee
Just 90 miles off the southern coast of Florida lies an island chain with a culture and vibrance unlike any other in the world. Cuba's flair and style is defined by the dancing, the cuisine and most famously, the coffee. Cuban coffee is not just a strong shot of liquid gold, its a roasting and a preparation tradition rooted in centuries of families sharing special moments and hopes of a better future. Since the nation's colonization in 1492 one goal has bonded Cubans everywhere, liberty. Share in these hopes while enjoying a great tasting shot of 9th Street Coffee's creations Viva Cuba Libre.
NOTE: Our Cuban coffee is not created with coffee beans from Cuba.  Unfortunately, it is not possible to import Cuban coffee into the United States.  This is a specific blend of South American and Caribbean coffee beans roasted in the Cuban style.  
9th Street Coffee
ORGANIC, FAIR TRADE & RESPONSIBLY SOURCED
100% Organic & Responsibly Sourced Coffee Beans & Teas are more than just a slogan. We are proud to align ourselves with such environmentally conscious organization such as, The UNDP Africa Project, The Latin American Coffee Growers Cooperative, The Malawi Women's Farming Program and The Royal Indian Tiger Reserve Project. 9th Street's partnership with these and other non-profit groups allows us the unique opportunity to provide a high quality, great tasting unique line of products, but more importantly, it helps enhance the lives of those who work so hard to bring it to us.
Questions? email us at info@9thstreetcoffee.com