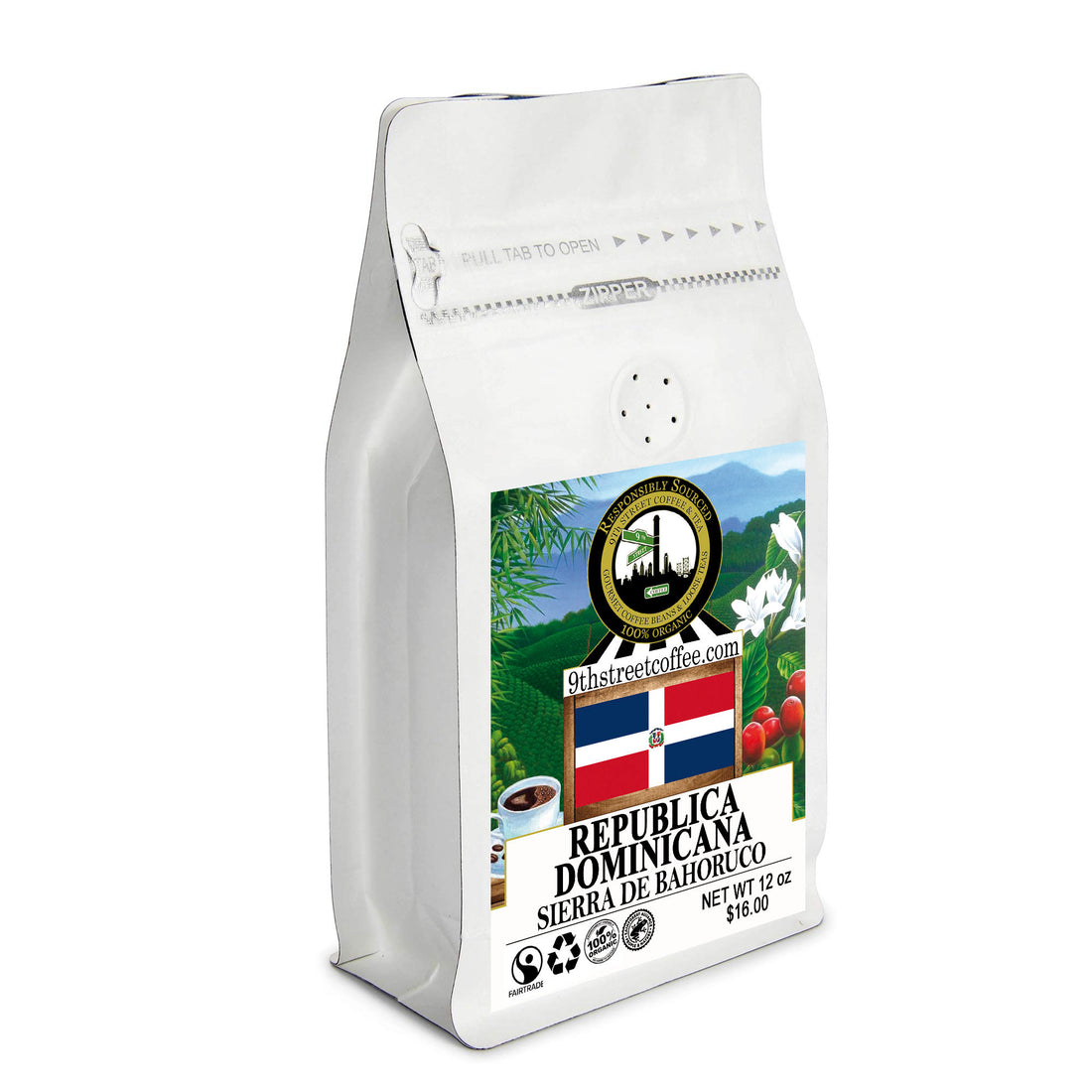 Organic Dominican Republic Sierra de Bahoruco Coffee
Soaring 6,000 feet into the heavens exists an area known as Sierra de Baoruco. This mountain range stretches across the Southwest corner of the Dominican landscape and guards the most fertile soil on the island. This region now produces some of the best coffee in the Caribbean. For over 300 years, the Dominican Republic has produced coffee, however in 2004, the coffee culture met the 21st century. By implementing environmentally sustainable practices and natural rotation routines, the quality and consistency has exploded. In 2019, Sierra de Baoruco captured the bold smooth taste of a great top grade bean while delighting the senses with a hint of rich sweet caramel. This is the taste that discerning coffee lovers have searched for and long to savor.
Roast Level: Full City
Caffeine Level: High
Acidity Level: Medium - Medium/High
Varietal: Arabica
Elevation: 2,700 - 6,000 ft above sea level
Accreditation: Certified Organic - Fair Trade - Single Origin - Single Plantation - Recycled/Biodegradable Packaging
Bold and smooth earthiness with hints of spiced caramel
Orders of 5 lbs or more require 2-3 days for processing
9th Street Coffee
ORGANIC, FAIR TRADE & RESPONSIBLY SOURCED
100% Organic & Responsibly Sourced Coffee Beans & Teas are more than just a slogan. We are proud to align ourselves with such environmentally conscious organization such as, The UNDP Africa Project, The Latin American Coffee Growers Cooperative, The Malawi Women's Farming Program and The Royal Indian Tiger Reserve Project. 9th Street's partnership with these and other non-profit groups allows us the unique opportunity to provide a high quality, great tasting unique line of products, but more importantly, it helps enhance the lives of those who work so hard to bring it to us.
Questions? email us at info@9thstreetcoffee.com