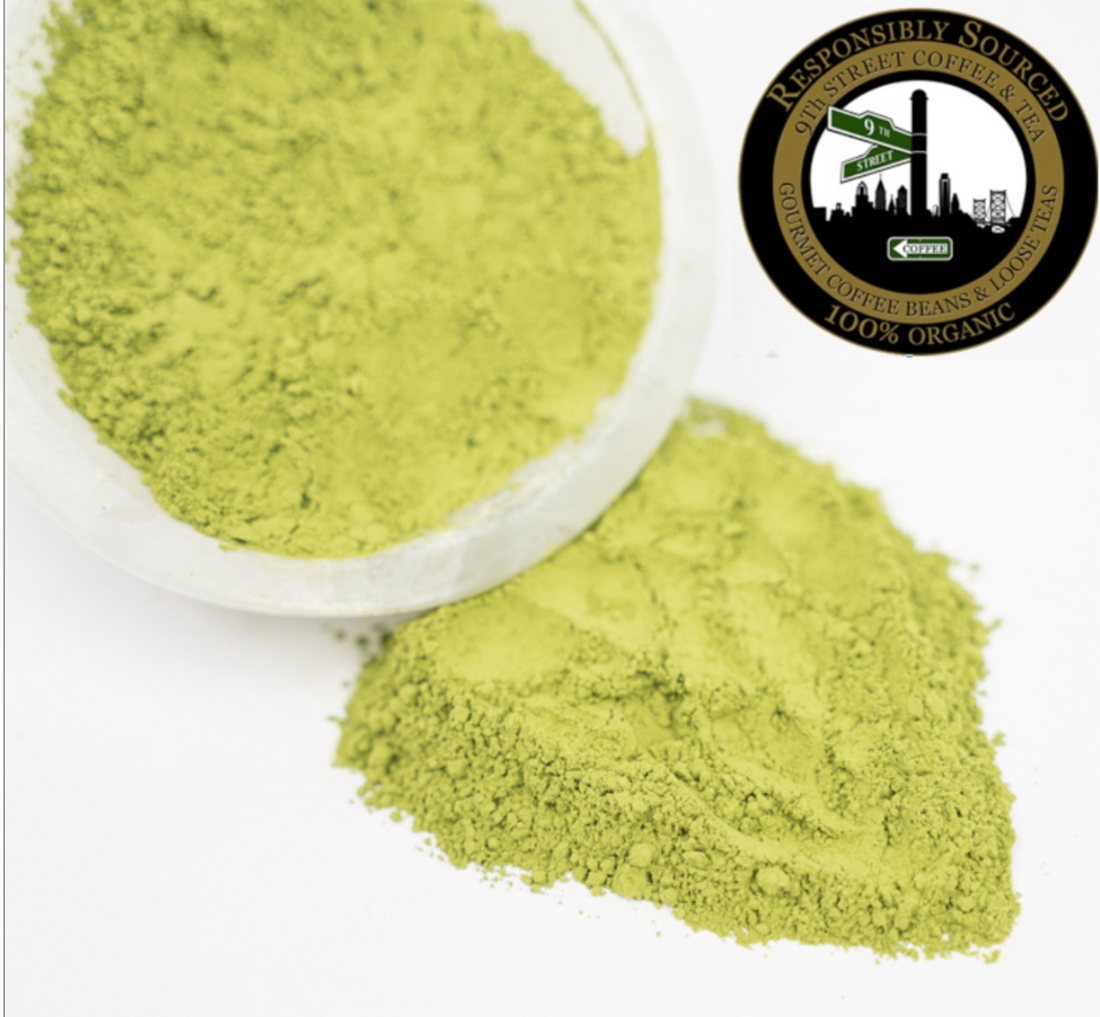 Organic Japanese Ceremonial Matcha
Matcha is powdered Japanese Green Tea. The leaves are hand-picked and ground with a granite stone mill to a smooth, delicate powder to which you simply add water, hot or cold. When it comes to quality and taste, Harmony Matcha is one of the best choices around for organic Matcha in the United States. It is recognized for a vivid green color and creamy, savory taste, which blend together in perfect harmony.
When you drink it, you are actually ingesting the entire tea leaves, rather than just the constituents that come off at boiling point. This provides you significantly more antioxidants and other beneficial components, such as fat-burning and cancer-fighting abilities. Drinking one cup of Matcha has the nutritional value of drinking ten cups of Green Tea.
Our Matcha is a fine, ceremonial grade tea which can be brewed in the traditional manner of being whisked into hot water, or added to smoothies and baked goods for a more modern approach. Sold in vacuum sealed tins with lids.
USDA ORGANIC CERTIFIED

TEA BASE: Japanese Matcha
9th Street Coffee
ORGANIC, FAIR TRADE & RESPONSIBLY SOURCED
Tea is one of the oldest and most diverse agricultural commodity in history. From China and Indonesia to Japan, India and Africa, 9th Street brings the worlds best teas to your doorstep. Our buyers develop responsible sourcing connections and strong personal relationships with growers that are obsessed with quality. We work directly with artisan tea growers and single-family estates that use organic and sustainable farming practices and who share our dedication and passion to produce teas that yield the highest quality possible. Sourcing and importing tea leaves is only the first step. We partner with some of the most notable master tea blenders in the country to ensure every tea recipe is perfectly blended and contains the exact amount of each ingredient to ensure the perfect cup every time.