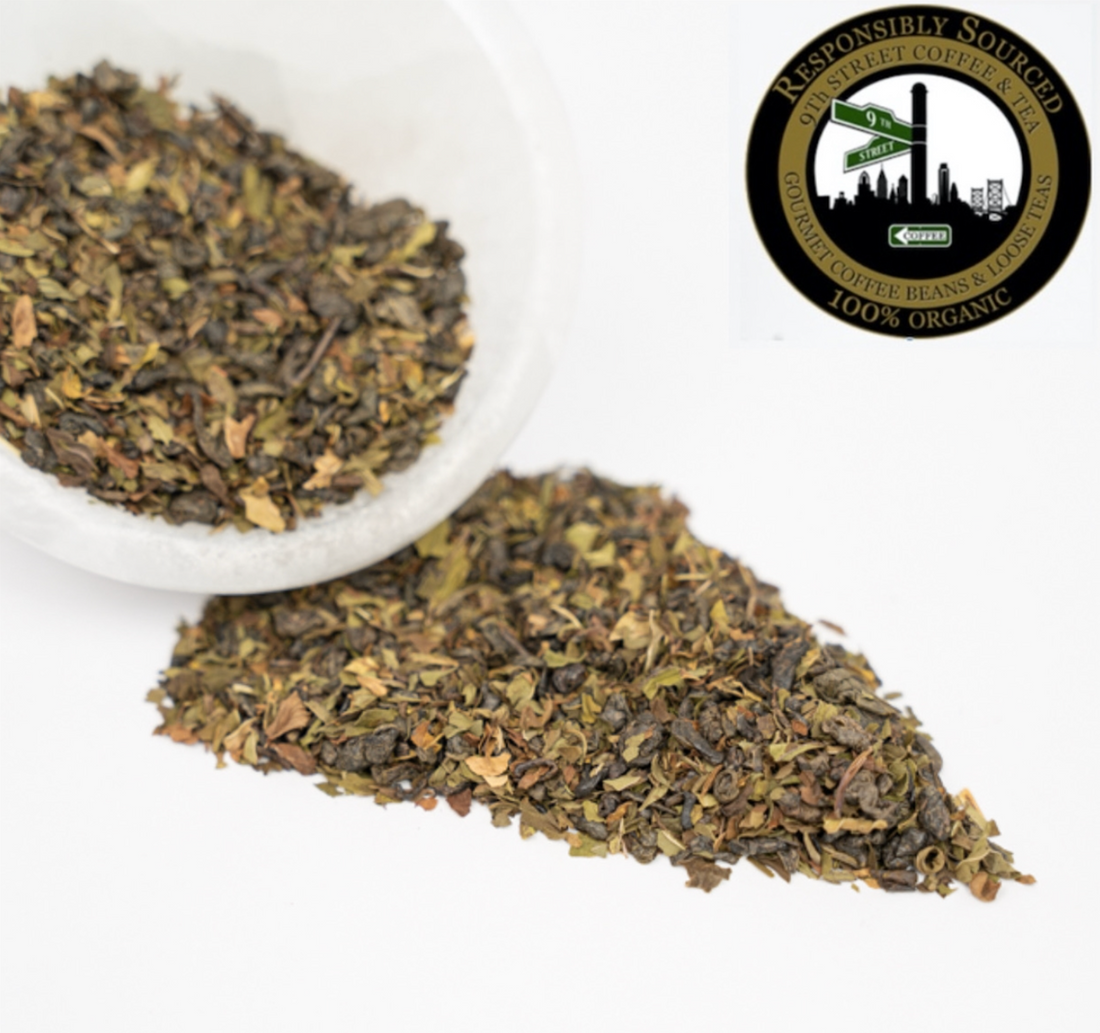 Organic Moroccan Mint Loose Green Tea
A smooth aromatic blend of peppermint leaves and Chinese Gunpowder. Dark green leaves produce a transparent emerald liquor with refreshing peppermint and subtle chocolate notes that make Moroccan Mint an original classic. Delicious hot and iced.
TEA BASE: Chinese Gunpowder
BASE REGION: China
INGREDIENTS: Chinese Gunpowder Green Tea, Peppermint.
9th Street Coffee
ORGANIC, FAIR TRADE & RESPONSIBLY SOURCED
Tea is one of the oldest and most diverse agricultural commodity in history. From China and Indonesia to Japan, India and Africa, 9th Street brings the worlds best teas to your doorstep. Our buyers develop responsible sourcing connections and strong personal relationships with growers that are obsessed with quality. We work directly with artisan tea growers and single-family estates that use organic and sustainable farming practices and who share our dedication and passion to produce teas that yield the highest quality possible. Sourcing and importing tea leaves is only the first step. We partner with some of the most notable master tea blenders in the country to ensure every tea recipe is perfectly blended and contains the exact amount of each ingredient to ensure the perfect cup every time.