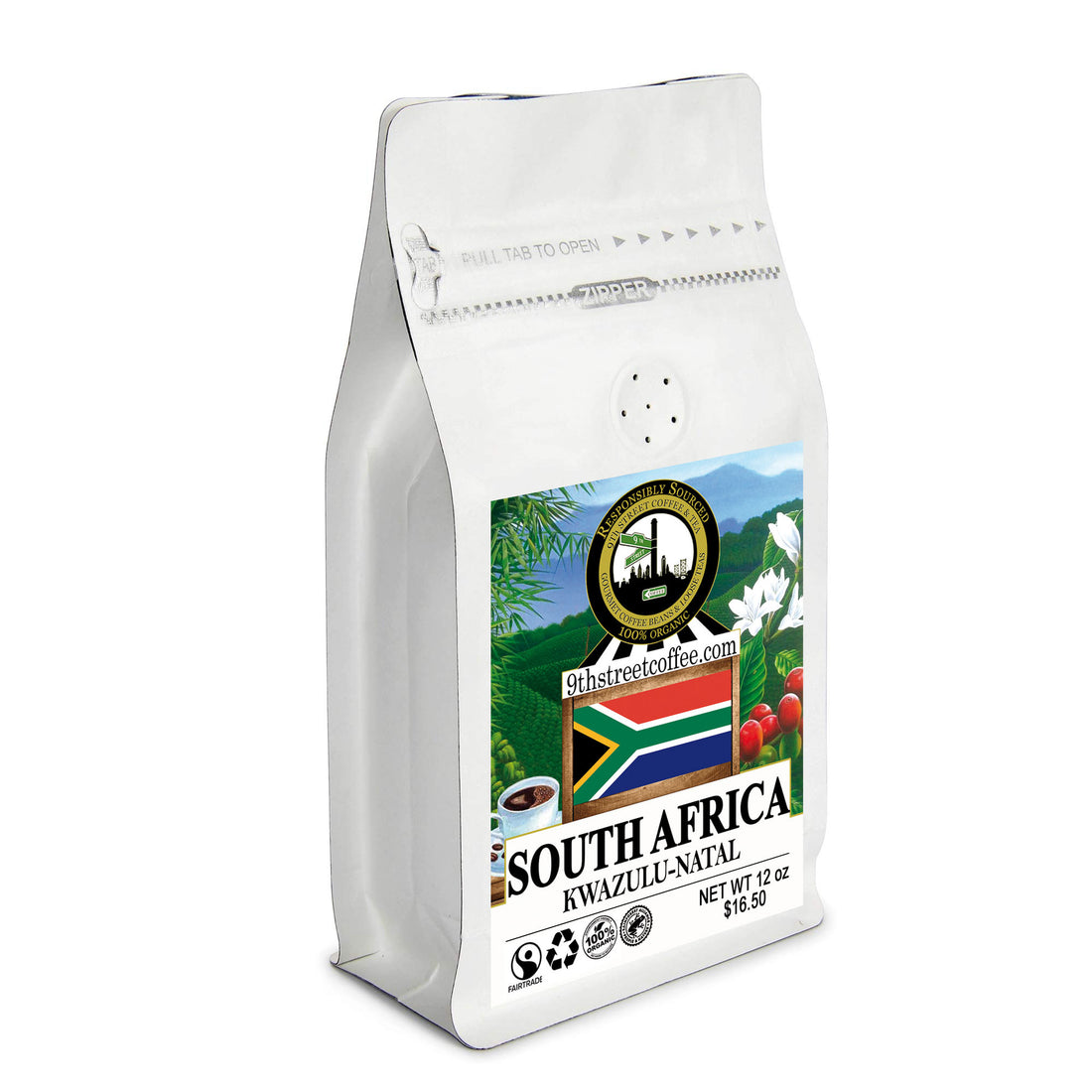 Organic South African Kwazulu Natal Coffee
The KwaZulu-Natal region holds the most profound history in all of South Africa as the birthplace of Jacob Zuma, Albert Luthuli and Anton Lembede. Kwazulu-Natal has sparked political advocacy and innovations that changed the continent. In 1994, the area known as Zulu Bantu of KwaZulu merged with the providence of Natal and was renamed KwaZulu-Natal, the "garden of paradise". From this garden grows a special strain of the Arabica coffee bean worthy of its cultural heritage. Rich in earthiness and natural sweetness, Café KwaZulu will bring a smile to your face and a new promise to your day.
Rich toffee tones with smooth dried fig and caramel undercurrents
Orders of 5 lbs or more require 2-3 days for processing
9th Street Coffee
ORGANIC, FAIR TRADE & RESPONSIBLY SOURCED
100% Organic & Responsibly Sourced Coffee Beans & Teas are more than just a slogan. We are proud to align ourselves with such environmentally conscious organization such as, The UNDP Africa Project, The Latin American Coffee Growers Cooperative, The Malawi Women's Farming Program and The Royal Indian Tiger Reserve Project. 9th Street's partnership with these and other non-profit groups allows us the unique opportunity to provide a high quality, great tasting unique line of products, but more importantly, it helps enhance the lives of those who work so hard to bring it to us.
Questions? email us at info@9thstreetcoffee.com